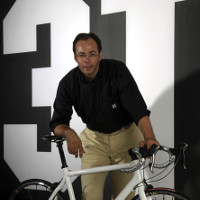 After founding 3T and working extremely hard to get it off the ground, I found myself feeling very lonely 4 years later. Many of my friends didn't really understand my experiences and worries about building a company: growth issues, finance issues, HR issues. I was looking for peers to share my experiences with and feel supported by people with a similar situation that could really understand how an entrepreneurs life looks like. In EO I found this 'home' where I find like minded people who give me lots of support, energy, motivation and inspiration to go on the way of building a great business.
René Wiertz, CEO 3T cycling – http://www.3tcycling.com
---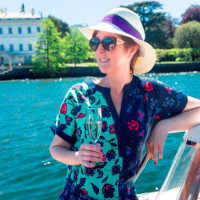 Founding my own company back in 1999 was both an exciting and lonely time. Not having people who could truly relate to the ups and downs, joys and disappointments, reason behind the often considered 'risks' that I choose to take to grow my business, understand my crazy work hours and dedication to my cause was a challenge. Fortunately a colleague from New Zealand introduced me to EO and how it had helped her in so many ways from her family and personal life as well as her business life and that was the start of a new beginning. The opportunity to share in a totally safe environment and above all learn from the experience of like-minded Entrepreneurs has been so fundamental for myself, family and business.
Andrea Grisdale, icbellagio – http://www.icbellagio.com
---
Entrepreneurs are a strange species of people and you only realize it until you are one of them. Lonely, driven by their own dreams, thriving for freedom in life they are often misunderstood and so I felt after a couple of years being an entrepreneur. I needed fresh feedback and fresh sharing of ideas, not new sales, new contacts, new leads, new network, but new ideas to make my business a great business. I attended EMP (Entrepreneurial Master Program at the MIT in Boston as part of my EO membership and it has given my self and my business the edge to become a great business.
Jacobus Groot, QRP International (QRP s.r.l. unip.) – http://www.qrpinternational.com
---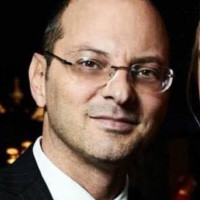 I joined EO to meet other entrepreneurs to share information and experiences with. I'm looking for and finding motivating, inspiring people, willing to help each other to improve our lives and business experiences.
Wilco Egger, Creanova S.r.l. – http://www.creanovagroup.com
---