Within the EO organization there is also a forum set up called 'EO Bridge'. Whereas with the 'normal' forum, you connect once a month with the members which are living in your area, with the Bride Forum you connect every quarter for several days somewhere around the world with a group of members from different countries. As EO Italy we had the pleasure to welcome the EO Europe Bridge forum in Milan in December 2021.
The EO Europe Bridge forum had members from Greece, Germany, the Netherlands, Spain, France and even a member from the US. It can't get more international than that!
We organised for the Bridge Forum a visit to one of the most famous business schools SBA Bocconi, located in Milan. Professor Marine Puricelli gave us a lecture about the Italian SME (small, medium size enterprise) development model, which we learned is quite different from the Anglo Saxon model which is very dominant in the Western world.
The Italian business development model is build on flexibility, high end, high quality, and is family owned, rather than focused on mass volume and publicly owned. Professor Puricelli gave a very convincing lecture about the strengths of the Italian model. After the lecture we headed out to visit Panino Giusto, a company owned by Elena Riva and her husband, both Bocconi alumni.
Elena told her story how she and her husband acquired the company 10 years ago, how they grew the business, and how the managed to get through the Covid pandemic. A real example of strong entrepreneurship! The visit was a real life example of the theoretical framework Professor Puricelli had presented us earlier that day.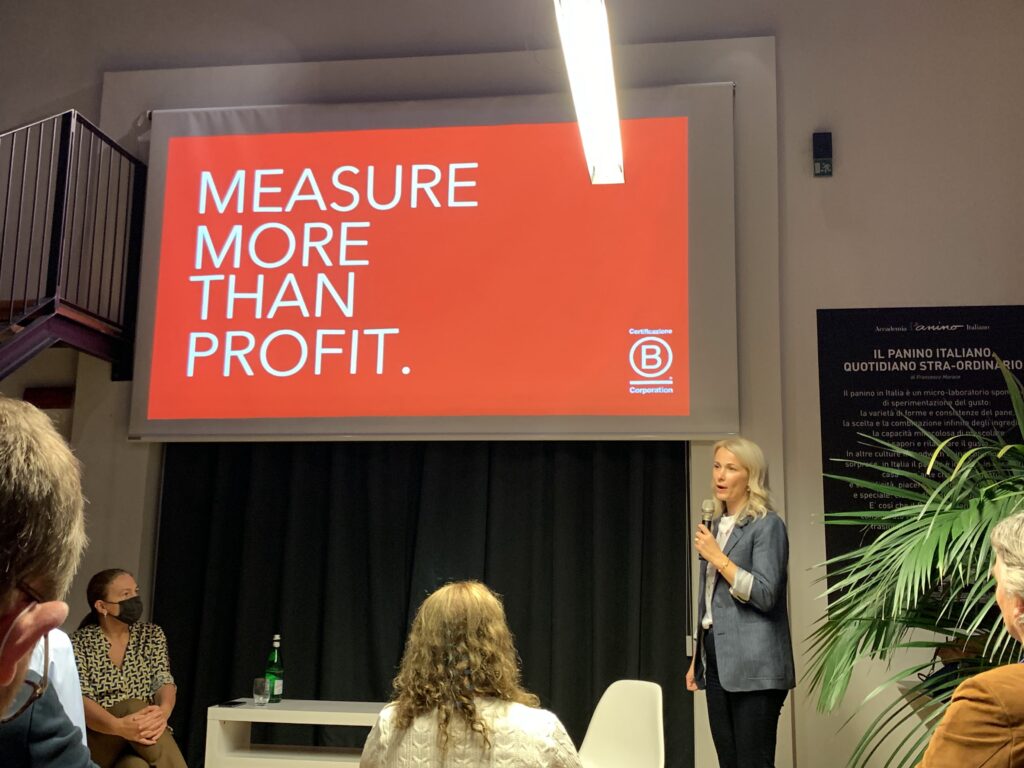 An EO event is not a real EO event if there is also room for fun and good food, so after the company visit, we headed to Navigli in Milano to eat…. some real Italian pizza!