Grow, beyond your limits
The network of entrepreneurial connections, that transforms the lives and businesses of those who innovate the world
Your journey starts here
Welcome to EO Italy
An international organization created by entrepreneurs for entrepreneurs, in order to support and help them reach the full realization in their business and private life.
A network made of shared experiences, relations, passion and success.
Ideas and actions to achieve your full potential
Develop long-lasting connection
With EO you'll have access to a local, national and global network of members. Thanks to meaningful relationships and in a non-judgmental environment, you'll experience a context that fosters peer-to-peer sharing and personal growth through meaningful connections.
Share visions and experiences
A common trait of entrepreneurs is loneliness. EO builds a place where you can share the joys and pains of your entrepreneurial journey, face problems, see your blind spots from another point of view and collect significant knowledge and tools.
Express your potential and redefine your goals
With the forums, events and learning opportunities, EO gives you the chance to cultivate and consolidate your leadership skills in order to become the best version of yourself, professionally and personally.
Find your own balance
Honesty, trust, support, and respect are some of the core values of the network and allow each business owner to open up and show their vulnerability, facilitating the search for new balances. Both in the professional and private sphere.
Benefits
The EO Experience
The melting pot of actions, visions, and ideas, designed for people.

Forum
A format that encourages mutual exchange of experience and enrichment, in an intimate and trusted environment on the intersection between business, personal life and community.

Chapter events
Chapters allow new members to find the closest international chapter. With membership, entrepreneurs will be invited to a wide variety of events designed for learning and growth.

Global events
Once-in-a-life experiences in unique destinations, where entrepreneurs can network with colleagues and peers, listening, sharing, and learning together with the world's most influential leaders.

Training and education
EO's core mission is the transformational development of its members. Focusing on learning and knowledge transmission, the organization is committed to help young entrepreneurs grow.
Become a member
Join EO Italy
Find out the criteria to be part of EO and choose your membership option.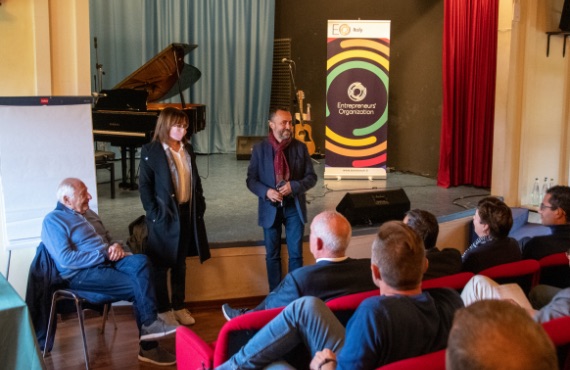 Membership
The community that transforms business through life-enhancing relations
Membership offers growth opportunities and an environment where you can share the challenges, experiences and satisfactions of entrepreneurship. Members must be the owner, founder or majority stakeholder of a business earning a minimum of one million euros in revenue.
---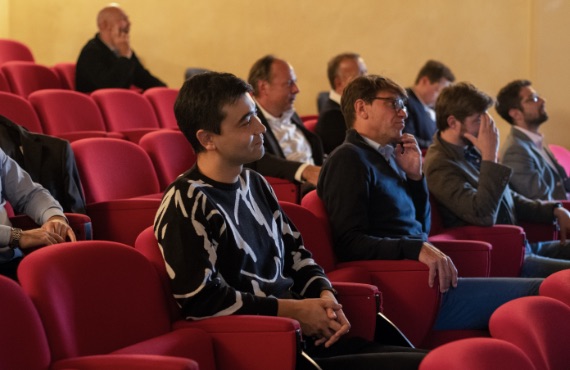 Accelerator program
The first step, to bring your business to the next level
The Accelerator program is the plan for entrepreneurs running companies generating between 250.000 and one million euros. A structured program to enhance your professional skills and become the leader and person you want to be, connecting with the most influential entrepreneurs.
---
Testimonials
What our members say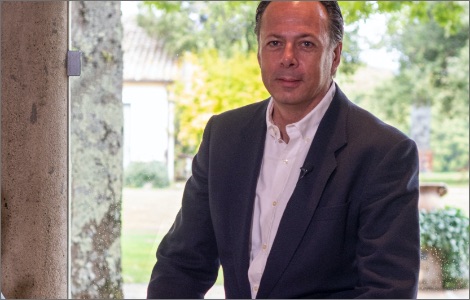 René Wiertz
CEO 3T cycling
«After founding 3T, I found myself feeling very lonely. Many of my friends didn't really understand my worries about building a company. I was looking for peers that could really understand how an entrepreneur's life looks like. In EO I found this 'home' with like-minded people who give me lots of support, energy, motivation and inspiration to go on the way of building a great business. »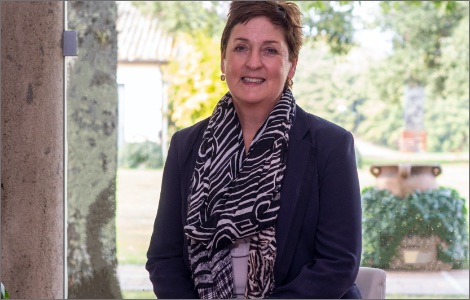 Andrea Grisdale
IC Bellagio
«Founding my own company was both an exciting and lonely time. Not having people who could truly relate to the ups and downs, joys and disappointments and understand my crazy work hours and dedication to my cause was a challenge. Fortunately a colleague from New Zealand introduced me to EO and how it had helped her. That was the start of a new beginning. The opportunity to share in a totally safe environment and learn from like-minded Entrepreneurs has been so fundamental for myself, family and business. »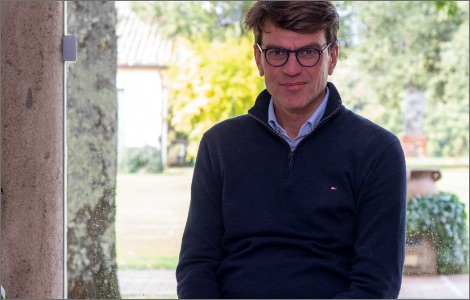 Jacobus Groot
QRP International
«Entrepreneurs are a strange species of people and you only realize it until you are one of them. Lonely, driven by their own dreams, thriving for freedom, they are often misunderstood and so I felt. I needed fresh feedback: not new sales, new contacts, new leads, new network, but new ideas to make my business a great business. I attended EMP (Entrepreneurial Master Program) at the MIT in Boston as part of my EO membership and it has given myself and my business the edge to become a great business. »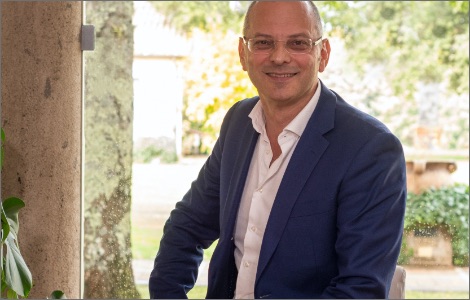 Wilco Egger
Creanova
«I joined EO to meet other entrepreneurs to share information and experiences with. I'm looking for and finding motivating, inspiring people, willing to help each other to improve our lives and business experiences.»
EO International
Supporting entrepreneurial journeys since 1987
Each of us has different experiences, visions and concerns.
EO offers pathways that can be adapted to the uniqueness of each entrepreneur, which have led it to become a worldwide reference for professional growth.
+14.000 members
198 active chapters
61 participating countries
---
News & Events
Latest news
MADE è il Competence Center per l'Industria 4.0 promosso dal Politecnico di Milano e composto da 42 imprese, (fornitori di tecnologia, consulenti, system integrator, esperti di formazione), un ente pubblico (Inail) e quattro università (Politecnico di Milano, Università di Bergamo, Brescia e Pavia). Il Centro, che ha sede nel Campus Bovisa del Politecnico di Milano, … Read more

Combining forum with a company visit gives an extra dimension to learning and sharing.

A lecture on SME at SBA Bocconi business school and a company visit to Pianino Giusto
---